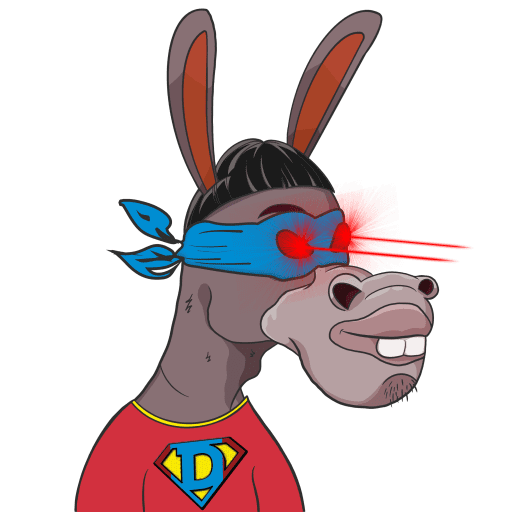 Welcome to XRDonkeys
OG XRPL NFT Project
It's a Marathon not a Sprint

Main Donkeys
Our main collection is now available to mint and on the secondary market.
Please click here to see more
Mrs Donkey
Introducing Mrs. Donkey, the epitome of elegance and grace in the XRDonkeys universe. In her stunning debut appearance, she takes center stage as the star of our summer collection, captivating collectors with her undeniable charm.
Please click here to see more
Little ASSes
With their unique personalities and irresistible charm, the two sons captivate collectors with their adorable appearances and distinctive traits. Each son possesses his own distinct characteristics that make them stand out in the XRDonkeys universe.
Please click here to see more
ASS-SOL Donkeys
Introducing Hubert, the charismatic brother of our beloved donkey Herbert, residing on the SOLANA network. In his first collection, Hubert takes on a thrilling pirate theme, accompanied by his loyal feathered friend, Spliff the parrot.
Please click here to see more
Carrots
As the project grew we decided to introduce a utility token what would serve as both a reward token for our holders, as well as a stand alone cryptocurrency with a number of use cases.
Please click here to see more
Pixel XSkulls
Welcome to Pixel XSkullz, a vibrant and exciting project that was born out of our passion for raising exposure for our beloved XRDonkeys. Designed to captivate and entertain, Pixel XSkullz offers a playful collection of NFTs featuring unique pixelated skulls.
Please click here to see more
White Paper
Want to know everything about us, the project, NFTs and Blockchain, then click here
About Us
At XRDonkeys, we believe in the power of imagination and the magic of collectibles. We've crafted a captivating collection of charming donkey characters, each with their own distinct personalities and stories. From the mischievous Herbert to the elegant Mrs Donkey and the adorable donkey sons, our NFTs offer a vibrant world of endless possibilities.
Please click here to see more